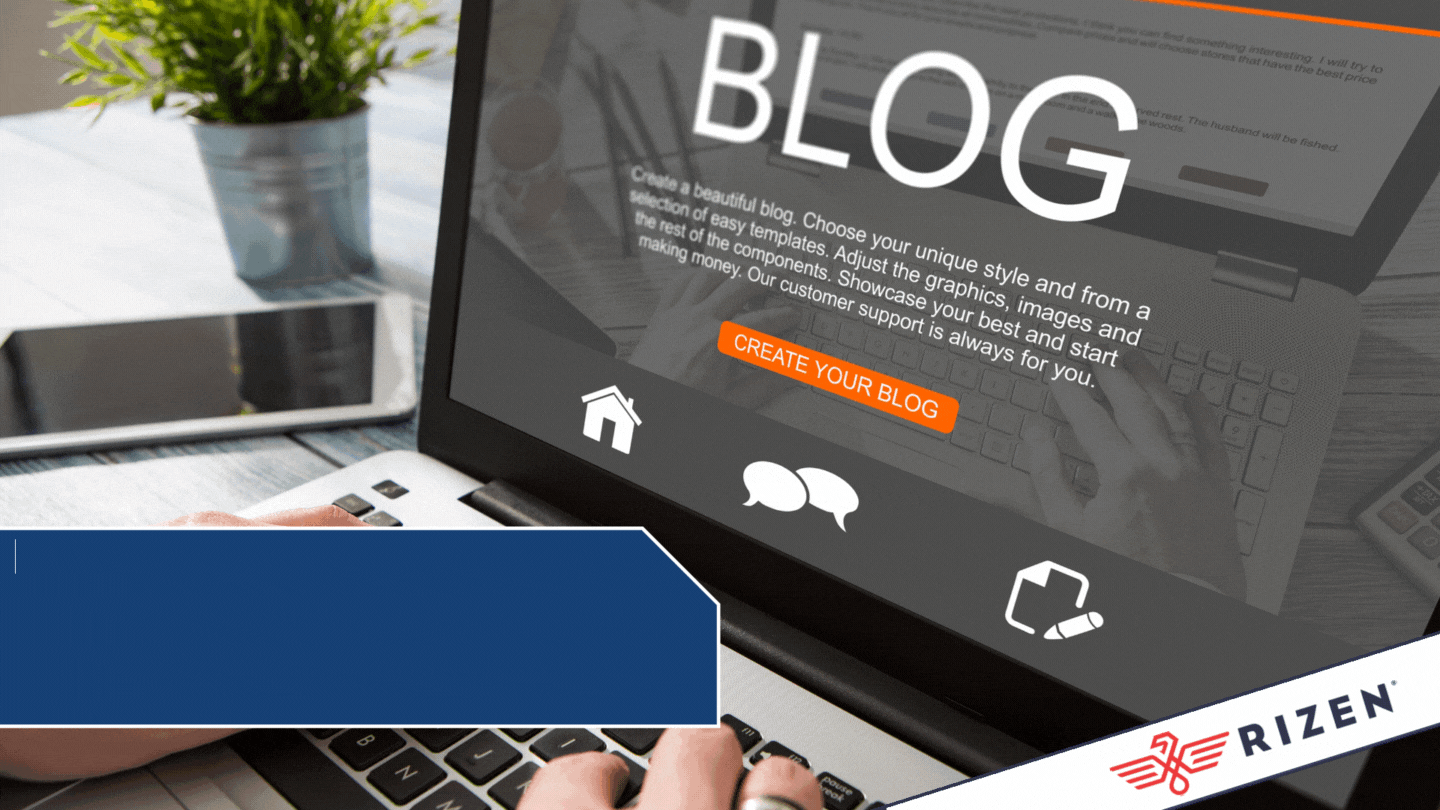 Blogging is no longer exclusive to journalists and Pinterest DIYers. Today, all industries and brands are turning to blog posts to attract more website traffic and leads. Home services companies are no exception.
While it may seem intimidating at first, building a home services blog establishes your business as an industry thought leader. In turn, your team will develop and strengthen relationships with prospects and existing customers.
If you've been ignoring growing your home services blog, now is the time to take it more seriously. Below, our home services marketing firm discusses how to build a blog that boosts revenue with actionable tips and real-world examples.
---

Why Company Blogs Are Important
As the marketing industry continues to change, one component remains the same: content is king.
People prefer to learn about new products and services from content rather than paid advertising or sponsored posts. They want to be educated on a topic rather than pushed or prodded to make a purchase. 
Herein lies the importance of a home services company blog. Blow posts help connect your target audience to your brand while sharing educational and relevant content. Not to mention it helps provide a notable boost to ranking on search engines.
For more context, here are some notable statistics to get you excited about building a company blog. 
Actionable Tip: 💡
Perhaps you know the power of a home services company blog but don't know where to begin. Utilize this Blog Ideas Generator by HubSpot and say goodbye to writer's block.

The Impact of Strong SEO Rankings
Have you ever heard the joke about the best place to hide a dead body? Page 2 of Google.
Perhaps the most significant advantage of creating SEO-driven content is its direct correlation to ranking on the first page of search engines. With solid SEO rankings comes increase link clicks, website traffic, and brand visibility. 
Studies show that the first results on page one will get the most clicks and traffic. At the same time, only 0.78% of users clicking a link on a Page 2 result.
This statistic showcases the major disadvantage your home services company has by not have strong SEO rankings. For your target audience to visit your website from search engines, they must see the link first.
Actionable Tip: 💡
While complex, an effective inbound marketing strategy can pay serious dividends for your business. Learn more in our blog post How to Use Keyword Research to Grab a Top Search Result on Google.

What a Modern Blog Looks Like
Keeping up with a consistent home services blog is crucial. But simply posting educational content isn't enough.
Business owners and marketers must also stay up to date with current optimization and design trends. Doing so will enhance your readers' experience and highlight critical information.
To help guide you, our home services marketing company outlines a few tips to optimize your content below.
Include actionable tips. Google favors long-form content — but readers often skim to find the answer they are searching for. With each subsection, be sure to include a highlighted component that touches on what readers should remember most.
Link to related content. Encourage readers to continue their journey of a particular topic by linking to other articles on your site. Make sure linked text is a different color and style than non-linked text. As a result, readers will pay more attention to related articles because of the slight variation from plain text.
Use quality images. Visual components help break up your content in an aesthetically appealing way. It draws readers' eyes in without taking too much focus off your main points.
Actionable Tip: 💡
Staying up to date with content and design trends is an important task. Block off time on your calendar at least once a month to educate yourself on new user experience best practices. 

Our Platform of Choice: HubSpot
With a quick Google search, you'll see many blogging platforms home services companies can use to host their content. We'll save you some time and effort by proclaiming HubSpot as our platform of choice. Here's why.
One unified platform. HubSpot acts as a central management tool to align all marketing efforts. From blog posts to landing pages to lead magnets, it's all in one place.

Personalized content. Leverage Smart Content to customize content offers with individual visitors based on their unique interactions with your website.

In-depth reporting. The HubSpot blogging platform makes it easy to analyze your blog posts' impact on lead generation and marketing ROI.
Actionable Tip: 💡
 Interested in learning more about the world's most influential business management system? Read our Ultimate Guide to HubSpot.

Home Services Blog Inspiration: 
It can be challenging to craft fresh content and design for your home services blog. With limited time and resources, it seems impossible to reinvent the wheel and grab a reader's attention.
So, what can you do? Look to company blog pages that your industry peers are producing. More times than not, it will strike inspiration for your brand.
Below are real-world examples of home services blog home pages that we love.
Actionable Tip: 💡
Do some competitor research to see how other home services companies design their blog. Make a list of what you like and don't like. This activity will inspire the design and layout of your company blog.

Build a Blog that Boosts Revenue – Here's How
It is no surprise that the internet is over-saturated with content. How can you be sure to produce content that stands out and ultimately boosts revenue? Here are a few tactics you can leverage to assure your home services blog posts are built for success.
1) Identify Your Content Focus and Target Reader
Why are you writing this blog post? Who is the target audience? What problems will you solve for this audience?
Answers to these questions will keep you focused on creating an authority piece of content with a clear goal in mind.
2) Build Backlinks from Reputable Sites 
Google acknowledges backlinks as a vote of confidence. When reputable websites link to a blog post, it singles to Google that it is a quality piece of content deserving of a high search ranking.
3) Share Content on Social Media
The goal should always be to get the most eyeballs possible on your content. Therefore, it is essential to leverage all those followers on social media to increase your blog traffic.
Plus, links from social media assist Google with indexing your content faster. As a result, your home services blog will see improved search rankings.
Actionable Tip: 💡
Remember to be patient. It is doubtful that a blog post will rank on the first page within days of being posted. It takes time to pick up traffic that grows organically. Post new, valuable content on a regular basis and the audiences will follow. There are no shortcuts!

Keep Growing With THE Program Designed for Home Services
Rev Grow
, our lean, mean, revenue machine, is a program that provides training and implementation-ready resources to start scaling your business quickly. Our additional guidance and support comes from actual marketing and sales experts. You won't find this combination from other services!
We're the proven partner for businesses offering:
Impact products

Garage doors

HVAC

mold remediation
…and other home services. We've helped owners like you how to grow your company year-over-year predictably and safely.
Learn how we have helped other home service companies with our marketing services.
Sign up for our 
Rev Grow Program beta 
and enjoy our early adopter pricing. Don't wait! Start boosting your leads and increasing your revenue today!