You're scrolling through your news feed and you see a headline that interests you. Before you realize it, you've finished reading the whole article and now have more questions and interest about the topic. Sounds like a successful marketer just engaged you!
Do you know you can engage your customers like this too?! Let us show you how!
Today we're going to talk about the importance of content and customer engagement and their connection to increased sales leads.
We'll inform you with some background on what this term "content" really means and get you excited about making some of your own.

What Do We Know About Today's Homeowners? How Do They Make Buying Decisions?
One thing we know FOR SURE is that an online presence is IMPORTANT!
87% of buying decisions start with research conducted online! (CXL Optimization)
What the typical homeowner is looking for on these sites is reviews and testimonials from actual previous customers!

 92% of consumers will believe in the recommendations of peers more than anything! (Connext Digital).
88% say they trust online reviews as much as they would a recommendation from a personal friend/relative, 39% read reviews regularly, and only 12% said they don't read reviews at all! (CXL Optimization)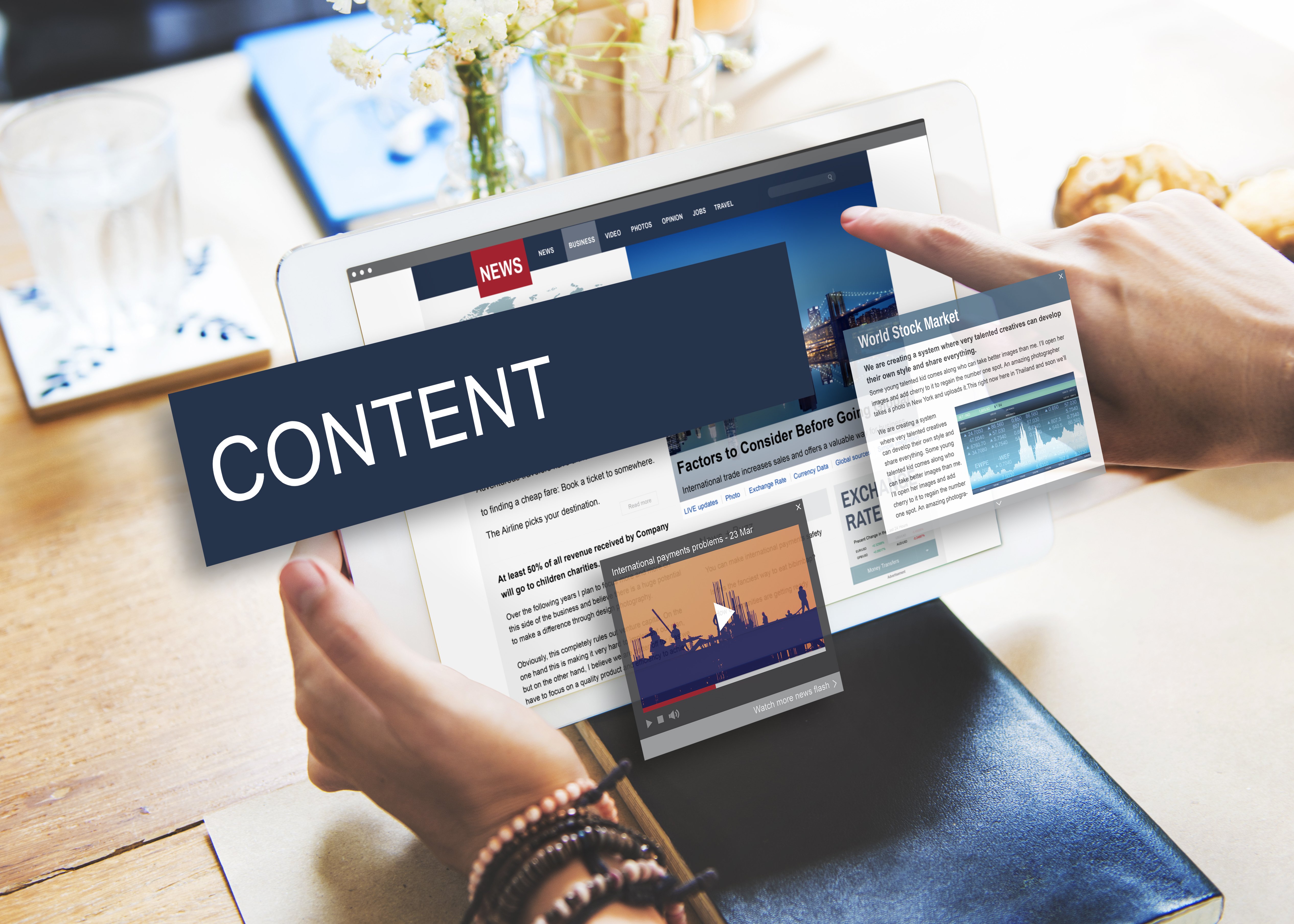 What Exactly is Content Marketing? What Does it Entail? What is the Overall Goal?
Content marketing is content that is created and shared to get your target audience to engage with your company. Good content attracts the target audience because they seek the information that your company is sharing, whether through blogs, podcasts, videos, or other types of media (HubSpot).
It's about building trust – the bedrock of any relationship. It's also about showing off your knowledge and experience too!
The overall goal is to ENGAGE your target audience! Because an engaged target audience = more sales leads!

A salesman at River Pools and Spas (several locations, mostly in Virginia only set up sales calls with customers who had already read 35 pages of their content and watched at least 1 of their videos.

Customers who hadn't absorbed all that content only closed 5% of the time, while those who had closed 80% of the time! (Crystal Clear Communications)
CMI and LinkedIn surveyed 1,246 content marketers, and 46% of participants reported that their content marketing and sales teams are highly aligned (Content Marketing Institute).

What Benefits Come from Consistent Content Marketing?
The more you generate content that educates, inspires, and solves problems for your target audience, the more traffic you are going to get, which gives you powerful data you have about potential customers.
Steady content marketing efforts establish your brand as an industry authority in the eyes of your target audience and help your audience TRUST your company, which is important as 81% percent of consumers say they need to trust a brand before they buy from them (Edelman Trust Barometer).
Content marketing generates 3 times as many leads as traditional outbound marketing methods and 6 times higher conversion rates! (Marketing Insider Group)

Where Do I Start If I'm Not Doing ANY Content Marketing?
Companies with a blog on their website get 97% more clicks to their website and a 434% increase in indexed pages!! (Demand Metric)
Blogs, especially those with photos, are clickbait on social media sites like Twitter and Facebook. The easiest and most lucrative type of content to get into is blogs, as you can use your website as a vehicle, and the stats for their shares are impressive.
Instagram is a great starting place too!

83% percent of IG users surveyed say they discovered new products or services on Instagram (HootSuite).
As regular people like you and me have personal IG accounts, it helps to humanize your business and develop trust between your company and target audience.

Don't Wait! Get Started on Content Marketing Now!
We hope you won't wait any longer to take advantage of the marketing gold mines that blogs and social media sites are. Take advantage of these resources today and:
Jot down some ideas for blog posts:

Think about the knowledge you have that your customer doesn't.
Think about the questions customers ask you, and proactively answer them.
Spend an hour or two each week maintaining your social media profiles!

Looking for EVEN MORE resources to kickstart your content efforts?
Take our "How Are You Attracting Customers in 2021?" Inventory (Quiz)

Like What You Read? Get More With Rev Grow
We have a comprehensive growth program for home services businesses like yours that produces results.
If you're looking for personalized guidance on boosting leads, increasing revenue, and scaling your business, get started by watching our FREE video entitled "5 BIG Mistakes You're Making With Your Home Services Marketing."